Spending Wisely
In 2018, we allocated nearly $119 million for 392 grants and engagements with our community partners.
Basic Needs

Health

$7.3Million

Housing

$12.8Million

Hunger

$3.4Million

Immigration

$5.8Million

Education

Early Childhood

$13Million

K-12

$28Million

Youth

$12.5Million

Economic Security

Job Training

$10.7Million

Income Security

$20.5Million

Blue Ridge Labs

$1Million

Blue Ridge Labs

Other

Poverty

$2Million

Poverty Tracker

Mgmt

$1.4Million

Management Assistance and Capital Real Estate
Robin Hood fights poverty in New York City. We find, fund, and create the most effective programs across the city — schools, food pantries, homeless shelters, job training centers, health facilities, legal clinics, and more — to provide low-income New Yorkers with the tools they need to build better lives.
In 2018, on average, students from Robin Hood-funded schools have
closed the achievement gap

in math and made enormous strides in literacy.

Education
In 2018, college retention rates for students in programs we support reached
70% — 20 points higher

than the rate of their peers.

Youth
In 2018, our partners provided more than
10 million

meals to over

200,000

individuals.

Hunger
In 2018, Robin Hood helped
8,000

New Yorkers get jobs — 25 percent of them now earn over

$35,000

annually.

Job training
In 2018, we funded programs that served over
10,000 diabetic

and pre-diabetic patients.

Health
In 2018, Robin Hood housed
9,000

individuals.

Housing
Our community partners helped
25,000 households

newly enroll in food stamps benefits.

Income security
Robin Hood has incubated programs that transform the lives of tens of thousands of immigrants, including the Immigrant Justice Corps which has scaled to nine states and served more than 50,000 clients.
Immigration
In 2018,
2.2 million

people were served by one of our Blue Ridge Labs portfolio organizations.

Blue Ridge Labs
In 2018, Robin Hood delivered over
$2.4 million

in pro bono services to our community partners and helped place

18 professionals

on their boards and junior boards.

Management assistance and capital
Initiatives
When Robin Hood identifies critical gaps in service and unmet needs, we launch special initiatives that create solutions and augment our core grant making portfolio.
The Power of You
Because of you, Robin Hood's impact grows each year by reaching the lives of millions of New Yorkers. We move in partnership in all that we do; engage strategically in public policy; contribute to the public discourse about poverty; and provide a path to upward mobility through effective and innovative programs executed by our over 200 community partners across New York City.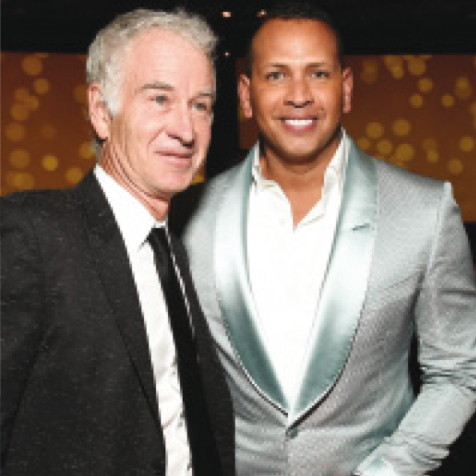 Robin Hood Heroes
Low-income New Yorkers battle poverty on multiple fronts. To break the cycle of poverty, we must fight back on each and every front. Robin Hood works with our community partners to help build a safety net for New Yorkers in need so that any service, from legal aid to medical assistance, is just one phone call away.