Robin Hood has partnered with NYC's most impactful organizations to fuel a new wave of workforce development focused on internships and apprenticeships so that young New Yorkers have a fair shot in the world's greatest engine of opportunity.
New York City has been working tirelessly to recover from the shocks of the pandemic, and fewer groups have worked harder than the city's low-income young adults. Aged 18-24, many were suddenly knocked off their paths towards degrees and careers and, today, are still trying to find their way forward. 
New York's overall unemployment rate of 5.4% has remained well above the national average. Unemployment for young adults is nearly three times as high at 16%. There are over 70,000 unemployed young workers in New York City, nearly two times as many as in 2019. Many jobs have been limited and limiting—they can be too low-paying to get ahead on (like food delivery) or too high-skilled (like tech) to access.
As with so many aspects of New York life, inequality has also worsened. Young workers of all racial and ethnic groups are struggling, and unemployment rates remain well above pre-pandemic levels. Overall unemployment rates for Black and Latinx New Yorkers are particularly high at 11.5% and 6.8%, respectively.
However, Robin Hood believes New York is the world's greatest engine of opportunity and has long been the city's largest  private funder of workforce development programs. Opportunities lie ahead—recent reports estimate there are a million middle-skilled jobs in New York City, and 44,000 new middle-skill positions will open up over the next five years. As employers struggle to find skilled workers, they are streamlining requirements and focusing on paid skills-based training.
Robin Hood has been expanding investments in apprenticeship and internship models that enable New Yorkers to "earn while they learn" while placing themselves on high-quality career pathways to in-demand sectors. Apprenticeship models are growing in technology, healthcare, and construction careers, and paid internships can offer valuable early work experiences, especially for young adults. Some of the most effective training programs have placed New Yorkers in jobs starting as high as $40 an hour. 
Paid, on-the-job learning gives young workers: 
An immediate job

Ongoing education and specialization

Steadily rising wages

Pathway into a successful and sustainable long-term career.
Working alongside Robin Hood community partners such as CareerWise New York, Per Scholas, NPower, NEW, and Upwardly Global—to name a few, young New Yorkers are becoming competitive employees. By breaking down barriers to future-focused careers, New York will be able to accelerate its growth as an inclusive, equitable city where any person can have a fair shot at opportunity.

Here are some of Robin Hood's community partners who are giving New Yorkers a new outlook for their future: 
Barbara Chang and Anny Pimentel at CareerWise: Apprenticeships allow young New Yorkers to grow as specialized, competitive employees with a pathway to a family-sustaining career. Learn how CareerWise New York is upskilling through apprenticeships to fight poverty.
Kate Krug at Nontraditional Employment for Women: Did you know in some months during the pandemic, Black & brown women accounted for all net job losses? That's why Robin Hood and Nontraditional Employment for Women are working to help New York women get back on track of their career trajectories through the trades.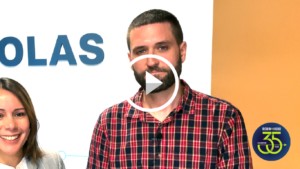 Debbie Roman and Stephen Bloom at Per Scholas: Robin Hood and Per Scholas are empowering individuals with in-demand skills, equipping them to thrive in today's ever-evolving job market. Hear from Per Scholas's Debbie Roman on how they're addressing the systemic barriers that perpetuate poverty. 
Cordeelia Clark and Chantell Eng at NPower: With Robin Hood's support, NPower is providing tech training to equip New Yorkers with in-demand skills that open doors to rewarding careers. Two of those New Yorkers are Cordeelia and Chantell—former participants of NPower—who want to share their stories with you. 
Douglas Berger and Giorgi Stepnadze at Upwardly Global: How is Upwardly Global, with support from Robin Hood, empowering New York immigrants and refugees to overcome barriers and achieve economic success? Just listen to Douglas and Giorgi, and hear how we're making a positive impact on the futures of all New Yorkers.